David Pich
Brand Vs Performance: Finding that winning creative strategy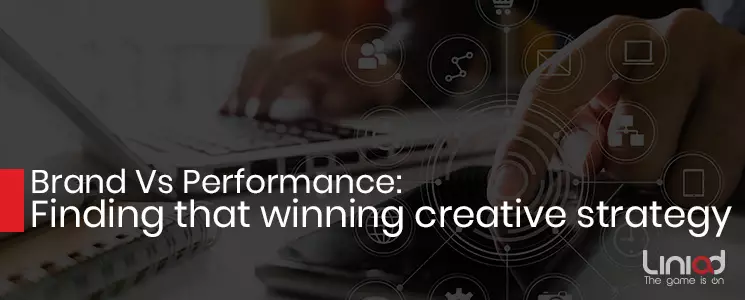 Creating a solid brand is high up on any app marketers checklist, yet there is often an internal war raging when quantitative metric goals supersede branding. 
Let's face it, most app marketers are driven on said metrics – from Return On Ad Spend (ROAS) to Customer Acquisition Cost (CAC), yet with these metrics at the forefront, overall branding may suffer, particularly when we are feeding AI engines with any possible creative combinations to find that winning ad. Further conflicts arise when the winning ads showcase brand elements that perhaps need more qualification, such as higher membership costs – this kind of misdirect can lead to negative experiences and can impact a brand long term. It is critical to keep a healthy balance between brand and performance; find below Liniad's golden rules to ensure a healthy, winning creative strategy. 
Create a Justice League
When UA, design, brand, and product specialists come together, a true Justice League is born. Each member can bring different perspectives to the table and these teams often attain the balance needed to create strong performing ads that factor in both brand and product – all aspects are covered in a cross functional team from ideation to review and execution. 
The benefits of such a team are obvious. For example, when an ad over performs and it's not quite in line with brand ideologies, data can be extracted and fed back into the dream team machine for even stronger and more accurately aligned performance for the next round. Factoring in the right KPIs with a wider range of teammates can greatly assist when it comes to surging forward with decisions that might have impeded flow.
Invest in KPIs
Obviously creating clear performance KPIs are critical to any successful campaign strategy but it is also important to factor in brand marketing metrics when reviewing ad performance. UA heads may well talk endlessly on CAC and LifeTime Value (LTV) metrics, yet so are all engagement metrics, CTR and app store Share of Voice numbers – they all play their part for longer term success strategies. As much as considering a multi touch attribution is important, particularly as we now find ourselves in a post IDFA world , ia 'weighted' system is also crucial when it comes to the humble KPI. Considering direct vs indirect metrics weighing out according to campaign objective, channel, spend could be a 'sink or swim' move.
Scoring Systems
Being on top of results obviously goes without saying, but you'd be surprised at how many UA teams do not have any kind of checklist of scoring system in place referencing each process phase as they progress. This checklist should be updated with any and all new features, brand positioning and brand (design) guidelines as they evolve. It would be wise to factor in key questions into a winning checklist/ scoring system such as ''would the CEO back this ad' , 'does this ad represent brand values', 'is the product aim clear from the ad', 'does the ad evoke a strong emotional response', and 'is UX in line with app store listing and the product itself'.
Cover All Bases
There are many elements at play when trying to find that sweet balance between brand and performance. The weight of the work will often lead many to bring in experts like Liniad to render best possible results. Companies like Liniad behave like an extended part of your team, quickly understand what you are trying to achieve as a brand and factor this into campaigns, across both UA, creative and branding. They assist in the longer journey, spanning from thorough creative testing to feeding the right engines with the right assets to deliver the winning ads in line with brand vision.
Understanding how to balance brand and performance marketing can be the real key to success. Adopting a 'performance branding' mindset can push a brand past the rest – it can tell a powerful story and bring home strong ROAS in the process.
Once upon a time, brand and performance strategies were two separate entities that did not overlap, yet now as we are moving swiftly into a post IDFA world, this is no longer the case. Brand and performance need to work together, now more than ever as focussing one alone simply won't cut it.  A 'performance branding' philosophy is the way forward and can assist in bringing in strong ad performance while telling a powerful brand story over the long term.
Learn more about Liniad's user acquisition services