David Pich
How To Tap Into Stronger Creative Optimization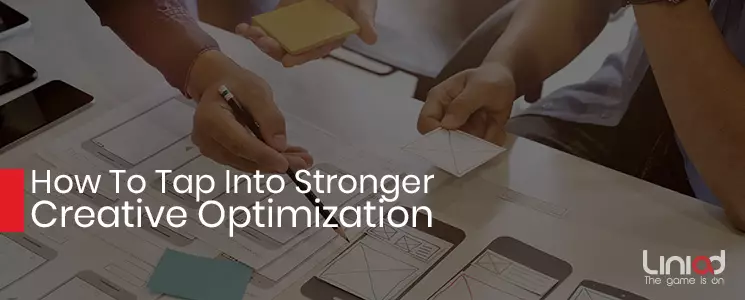 There has been an '80/20' rule buzzing around the industry for quite some time now, it means that 80% of your efforts will come from 20% of your efforts. So with this in mind, although there is an overwhelming drive to optimize all campaign elements, the real goal should be knowing where to focus your optimization energy for the best way to optimize results – via ad creatives. 
Many marketers who engage Liniad have already identified that creatives are key to ad success – a poor creative combination can tank entire campaigns. Brands tend to bring in specialists like Liniad when they understand the critical importance of creatives and do not have the right amount of manpower or technology in place to sufficiently optimize for success. Find here our top tips for stronger creative optimization.
Experiment with Ads
Your potential users are exposed to an endless amount of ads throughout time spent on their device – you have a fraction of a second to catch their eye. It is essential to have a strong creative team in house and/or to bring in a third party who knows your brand DNA inside and out to enhance efforts to instantly capture user attention. The stronger the creatives the stronger the chances at ad success- and the ability to quickly create new creative iterations of the initial ad concept is key here – testing these should quickly weed out the poor performers. 
Experimenting with different formats is also important, particularly as many platforms offer different delivery methods –  one may prove stronger for your brand than another. Facebook for example provides carousels, classic banners, videos and slideshows – ideally you should try out all formats per channel to see which works best for your app.
Creatives for these placements need to be refreshed rather frequently, ideally 7-10 days before creative fatigue sets in (more on that shortly). Assessing the engagement level of each creative is also critical – we always advise to search deeper than the install- meaning to check if users that installed the ad are actually making the predicted movements after download. Think about it this way, you may be getting cheaper installs from a banner compared to a carousel, but users coming from the carousel ad are converting more because the carousel was richer in creative detail. Creative really does have a strong effect on final UA cost.
With an app ecosystem that seems to be automating most campaign components, it is critical now more than ever to double down on creatives for ultimate success.
Keep Your KPIs in Check
Creatives can completely change the course of campaign, hopefully for the better. That one winning creative has the power to knock your campaign out of the ballpark and really push you to scale – yet these winning creatives often come after a lot of flailing campaign test results. To help benchmark and keep creatives in check, you need to have in place the right KPIs – namely CTR, CVR and CPI, and perhaps for larger campaigns – creative level ROAS. As videos are often seen as a different beast entirely, we end up focusing on % watched and avg time watched- and of course we always advise building a funnel from video-start to video-finish. It is also crucial to make the right ad for the right audience in terms of duration (for video) and format – we often find ourselves advising brands to A/B test a minimum amount of creatives per week as A/B testing is often considered the absolute core of creative optimization. Results should be scrutinized by both UA and creative teams to perfect the optimization blend.
Dodging Creative Fatigue
As creatives are often dubbed as one of the driving forces in the ad process, particularly as shifting CTRs and CVRs impact UA costs. It is important to process creative data in order to ID the exact components in action and their performance. It really is crucial to keep an eye on changes in performance and remain on the pulse as to switch out the right assets when creative fatigue is identified. A major challenge noted by clients is obtaining standardized creative information from all key stakeholders to avoid the risk of feeding the creative process with unbalanced information. 
It really is not longer an assumption – the critical role that creatives play in your campaigns is now fact. Both UA and Creative teams need to join forces to assess and leverage all creative data for best possible performance across all channels – and this is no small task. The amount of iteration needed can end up creating a crippling amount of work, and this is why Liniad exists – feel free to reach out to us and let us explain how we can really bolster your creative optimization. 
Learn more about Liniad's user acquisition services