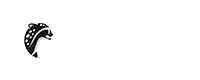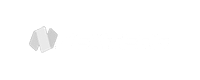 Whaleapp's mission was to attract high-value users, encourage them to install and make more in-app purchases in their leading game "Hidden Hotel: Miami Mystery".
Read More

   We have been working with Liniad for a long time. They are a great team and will always walk an extra mile to help and deliver. They are not only experts in the UA field but also produce playable creatives that are visually and quality-wise – top notch in the industry.
     Throughout our partnership, Liniad remained extremely committed to our needs. With close attention to detail and a strategic growth mindset, Liniad's team of professionals were able to provide us with unique direct response creatives and achieve our KPI with a forward-thinking media plan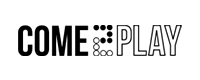 We have heard of Liniad's services which came highly recommended by many professionals in the industry. Since we started working with them, Liniad produced many creatives for our marketing activity, and our most successful UA campaigns utilize Liniad's Creatives.
  With Liniad as our exclusive marketing team over the course of almost 2 years, we successfully expanded and scaled our marketing activity to multiple UA sources. Omnichannel marketing is a technical and analytical challenge which the team at Liniad are up for.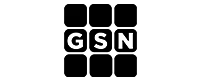 Our main goal is to obtain high-quality users for our games and in our competitive market you have to produce creatives that have that X factor. Liniad's team are able to deliver these types of creatives, which in turn result in lower CPIs, higher engagement and overall better user acquisition.
  Our ideal partner for creative production has to have high attention to detail for 2 main reasons – 888's real money products are regulation heavy and feature sensitive intellectual property. The team at Liniad maintain this high level of attention, while also capitalizing on successful eye-catching elements that deliver a very good return on ad spend.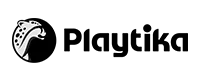 The team at Liniad have a great impact on our activity. You can rely on them for quick delivery time and a variety of creative ideas. Moreover, they utilize their vast knowledge in user acquisition and direct response marketing approach to push our marketing campaigns to be more efficient and deliver great results.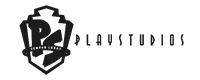 In the creative business, it is rare to find colleagues who are as professional and responsive as they are nice and easy to work with. It was certainly a refreshing experience working with the lovely people at Liniad!
     Liniad has been our primary Creative Production Studio for all of our leading products and I can not speak highly enough of the level of professionalism and commitment of the Liniad Team to meet and surpass our KPIs. Liniad's strong user acquisition and creative background are tangible in all aspects of the production process.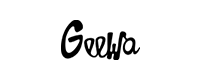 The team at Liniad has been working closely with us for over a year now, producing direct response creatives with great CTRs and ROAS. It was important to us to create awesome creatives for UA with that special edge but at the same time also remain loyal to the game's look and feel. Liniad is the perfect partner for that.

     Liniad know their game. They are highly experienced and creative, with a deep understanding of both gaming and marketing. Judging from our experience, their self-developed Qualiad system offers unparalleled accurate and effective gamer acquisition.
     Working with Liniad has helped us scale our activity while bringing high quality, paying users. Their knowledge and expertise, especially with Facebook, along with their great personnel is a winning combination.

  Liniad is an excellent creative studio agency that produces high quality 3D videos. Their team is professional, communicative, and attentive to my needs. Overall, I recommend Liniad to anyone looking for a creative studio agency that produces high-quality animation videos. Their service, process, and communication were all exceptional.
    Liniad set the bar high and produced great creatives for us with exactly the deep understanding of our titles and target users that we need. Their team hits the right spot, with great attention to the small details which makes all the difference.

    My experience with Liniad's professional user acquisition team was really good. They helped us grow our app by using a variety of smart and creative techniques. In addition, on a personal level – they were a pleasure to work with!