David Pich
How to Scale Your UA Activity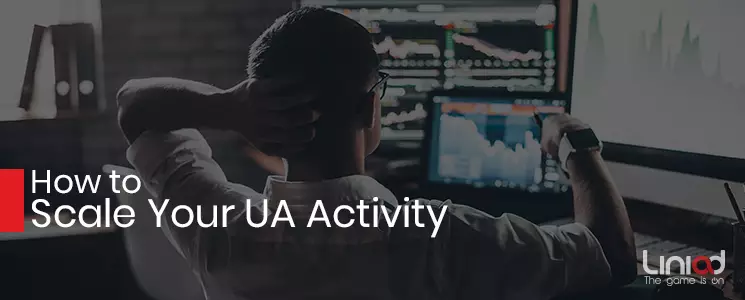 Let's face it, the UA campaign landscape is not straight forward, in fact, it can often be a complex landmine. Trying to hit that sweet spot when scaling can be tricky – there always seems to be a catch, whether it's CPI and/or CPM which can soar or plummet, or your ROI needle not moving much at all. Without the right knowledge, it's easy to drown in the seemingly endless amount of factors needed to successfully scale your app. So here I present my top 4 tips to effectively scale your app campaigns with (relative) ease based on lessons that team Liniad has learned working with hundreds of clients: 
Is it scalable, though?
With blind ambition, it's too easy to just assume your app is globally scalable. You'd be surprised at how many apps out there are simply not ready to be scaled.  Overcrowded verticals are tough, and if you're struggling to make campaigns profitable in your own country then perhaps it's time to take a step back and get the edge over your competition. I often advise taking a step back to get a thorough understanding of the bigger picture – your user LifeTime Value (LTV) – if it doesn't measure up to your average CPA  then it could definitely be the time to pause and review –  now may perhaps not be the best time for expansion.
Are you prepared for the influx?
As they say, it's best to clean up before houseguests arrive – and app campaign performance is no different. Preparing all stations helps your efforts enormously, particularly your app store elements.  For example, multiple language versions require multiple language screenshots. This can be done easily with cheap translation services. Speaking of screenshots, it is important to make sure that they are in line with the latest phone specs and models – Liniad Creative Ad-Specs.
Ongoing promotions also need careful consideration -they need to be placed at the top of the long-desc on Google Play or in the right context in your iOS App store description. You should also think about your deferred deep links – are they prepared? For optimized performance, showcase a welcome screen connected to your ad as an in-app message!
Be smart when choosing markets
I could ramble on for paragraphs throwing endless calculations at you, but it really boils down to this: the simplest way to choose your market is by selecting the best LTV by country and adding some additional data- take an accumulation of LTV from everywhere and divide by a total number of users in the same period. It's also critical to estimate downloads and revenues in your app category – and for your direct competitors. By doing this you get to a 'purchase ratio' which should reveal the most downloaded market, and also the market that does not perform at all. You'll find yourself tapping into important insights including maximum acquisition costs and which countries will work (as best value) as you kick off your campaigns. You can access this data easily such as AppAnnie, Priordata, or AdIntel by SOOMLA.
NEVER Fear Collaboration
Don't be scared to open your eyes and realize there is a wealth of expert knowledge out there to tap into. Liniad for example has worked with many independent developers with varied budgets, and using a wealth of creative and UA expertise, have managed to leverage them to six-digit budgets while maintaining stellar performance. Liniad's recent work with Scatter Slots cements this advice: 
So there we have it. If your app is already pulling in the results on a small scale, then there's no reason why it cannot explode… you just need the tips, tricks, and know-how to do so- the above 4 tips should set you on your way. Remember though, the key to any successful campaign whether you are scaling or not, is strategy. Planning ahead, armed with the right data, is a strong best practice.
Learn more about Liniad's user acquisition services